New ROSTSELMASH Torum 750 grain harvester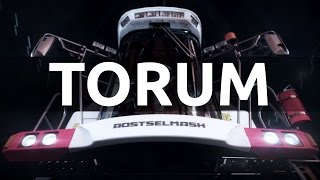 1/8
Location
Belarus
Minskiy r-n, d. Bolshoy Trostenec
Description
Grain tank volume
10500 m³
Техника производства Ростсельмаш от официального дилера в РБ ООО "Технодвор". Мы предоставляем полные гарантии.

В наличии! На складе в Минске!!



Высокопроизводительный роторный зерноуборочный комбайн «TORUM 750» TORUM - один из самых высокопроизводительных в мире роторных зерноуборочных комбайнов. Эта мощная машина способна за один сезон убрать свыше 2 000 га различных культур,
обмолачивая от 40 т зерна в час, т.е. свыше 300 т за восьмичасовую смену. Помимо высокой производительности и экономичности, комбайны TORUM отличает способность эффективно работать на засоренных и влажных фонах. Это обусловлено применением в конструкции технологического тракта уникальной системы обмолота Advanced Rotor System (ARS), которая включает сразу три инновационных решения:
битерную наклонную камеру, ротор с вращающейся декой и тремя точками обмолота и бесступенчатый привод ротора.


Характеристики

Производитель Ростсельмаш
Масса конструкционная, кг 17220
Страна производитель Россия
Мощность двигателя, л.с 506
Длина транспортная, мм 8931
Ширина транспортная, мм 3677
Высота транспортная, мм 3950
Ёмкость зернового бункера, л 10500
Important
This offer is for guidance only. Please request more precise information from the seller.
Safety tips
Seller's contacts
Languages:
English, Russian
Mon - Fri
09:00 am - 06:00 pm
Belarus, Минский р-н, д. Большой Тростенец, ул. Центральная 43
Seller's local time: 06:30 pm (+03)
Selling machinery or vehicles?
You can do it with us!